From the YouTrip app:
1. Open your 'Cards' tab
2. Select the card you wish to add
3. Tap on the 'Add to Apple Wallet' button to be directed to your Apple Wallet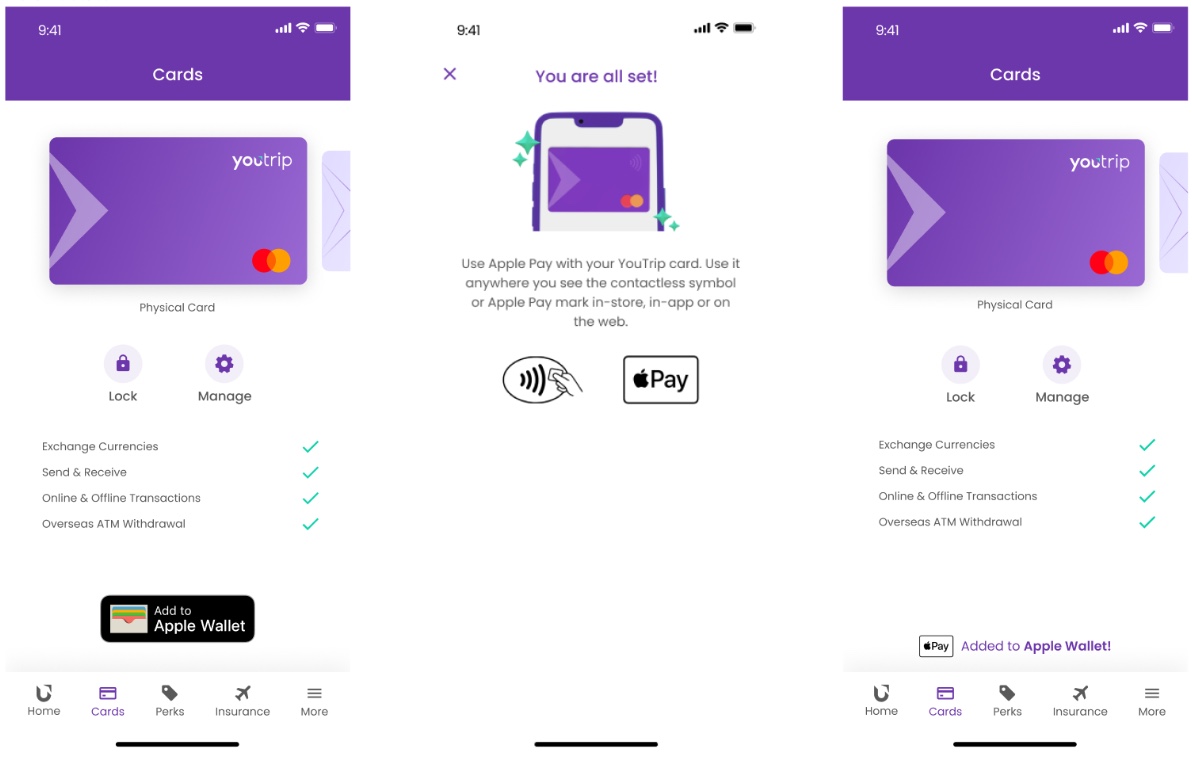 From your Apple device:
1. Open the Wallet app
2. Tap the "+" button in the top right corner
3. Select the 'Debit or Credit Card' option
4. Use your iPhone camera to scan your Physical YouTrip card or enter your Virtual card details manually
5. Verify your YouTrip card information and confirm to enable it for Apple Pay
*Note: iPhone and Apple Watch needs to be provisioned separately.
Learn more on how to Setup Apple Pay
Learn more on How to use Apple Pay
Learn more why I am unable to add my Youtrip cards via Apple device