Don't panic, log in to your YouTrip app and lock your Physical card immediately through the 'Card' tab.

You may then order a Physical replacement card through the app right away. We'll take care of the rest and suspend any activity on the lost card. If you need any further assistance, get in touch with us at +65 69049334 or email customer@you.co.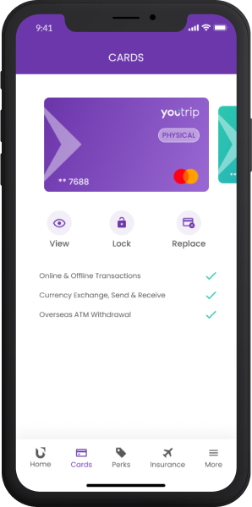 You're also advised to make a local police report if your card is lost, stolen or being used fraudulently, as it may be required during our internal investigation process.