Overseas ATM withdrawa
l
Yes, you are able to withdraw from overseas ATM that is labelled with either Mastercard®, Maestro® or Cirrus® logo using your YouTrip card. Insert your YouTrip card into the ATM machine and key in your YouTrip app login PIN which is also your ATM PIN to withdraw. When you are at the ATM, please select your savings account instead of the current account option. Please refer here to find out more about overseas withdrawal charges.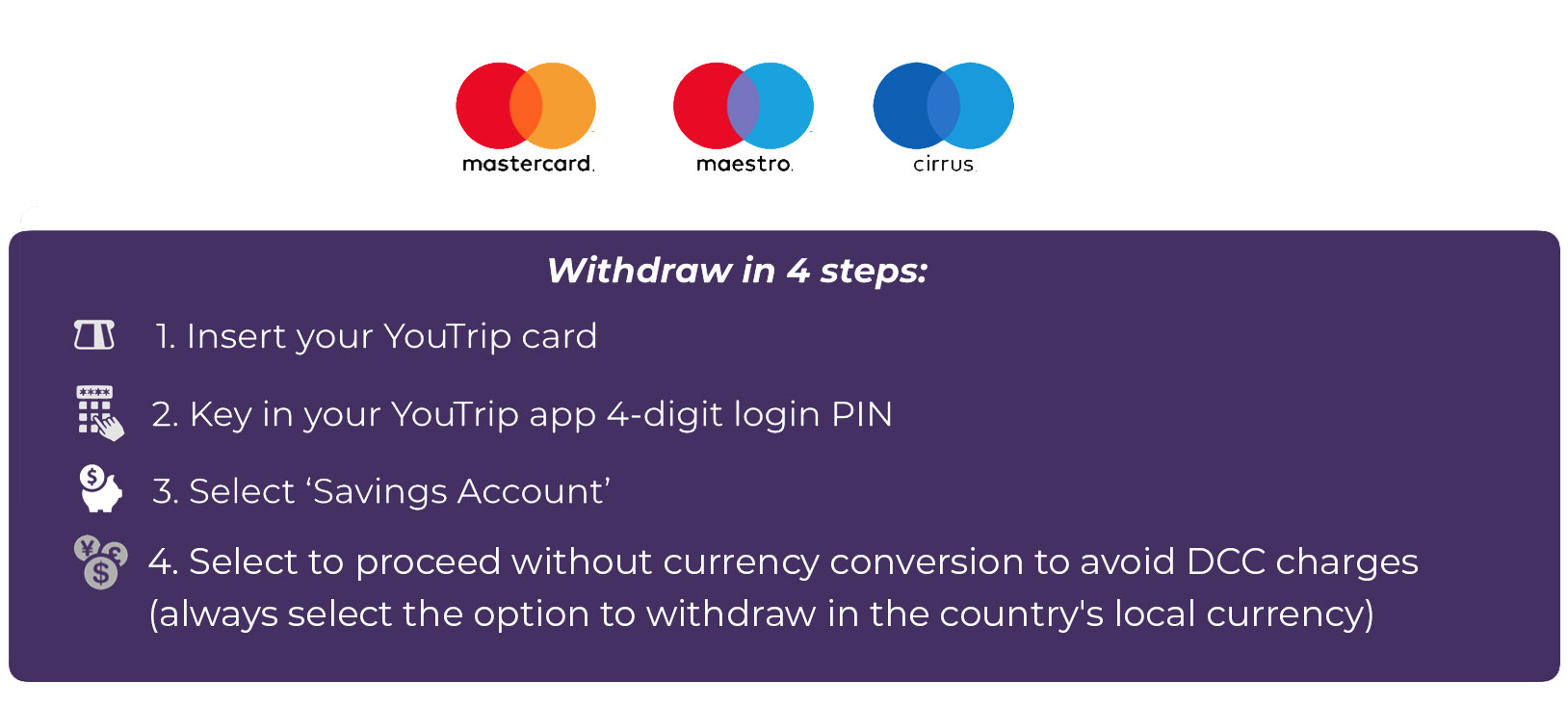 Local Singapore ATM withdrawal
No, we do not support withdrawal from local ATM in Singapore as YouTrip card is meant for overseas spending.