If you've logged out of the YouTrip app or deleted the app by mistake, here are 2 ways to get back on it.
How to log in with SMS-OTP
1) Open your YouTrip app and tap on 'Get Started'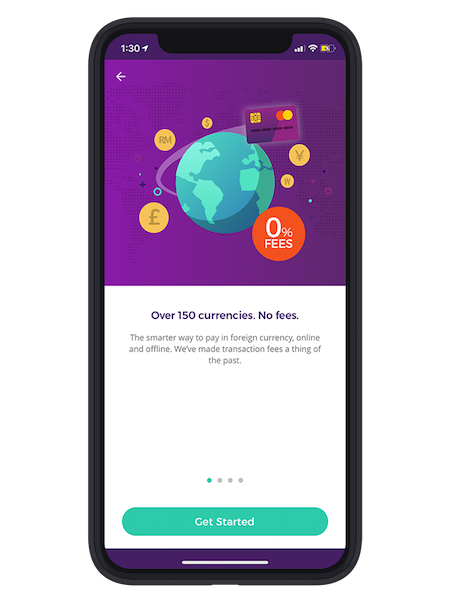 2) Enter your mobile number registered with your YouTrip card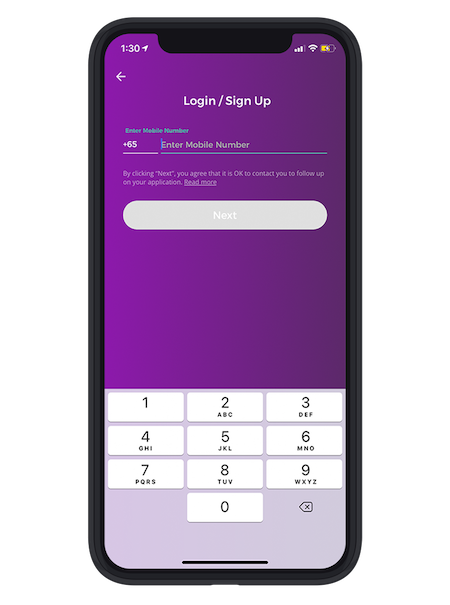 3) Enter the 6-digit OTP sent to your registered mobile number
4) Enter your PIN to log in to your account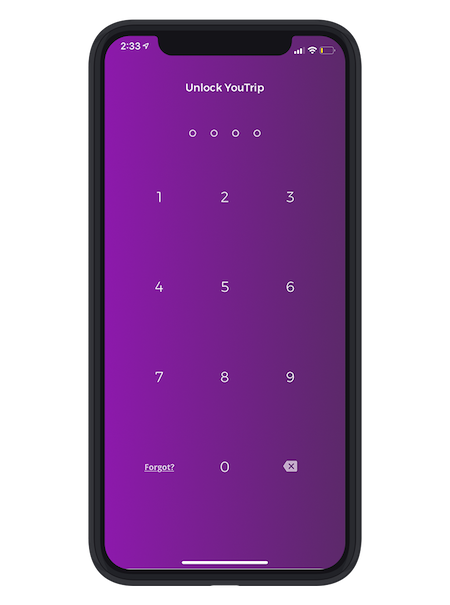 Don't worry if you don't have access to SMS-OTP on your registered mobile number, we've got you covered too! However, this option is only available for users who have already activated their YouTrip card. First-time logins can only be done with the registered mobile number.
Simply log in with your email by following these steps.
How to log in with email
1) Tap on "Log in with email"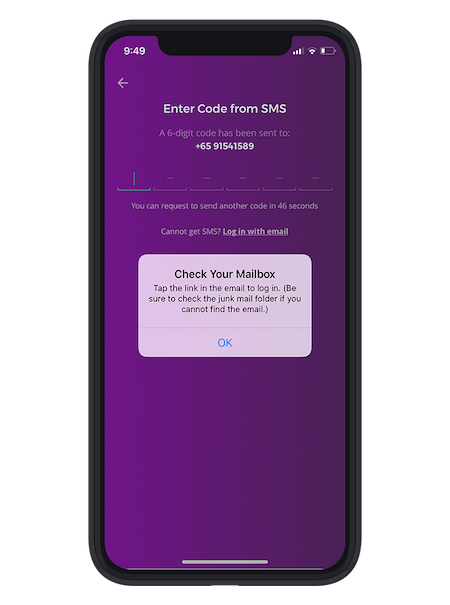 2) Open the activation email from YouTrip and click on 'Log In'. Check your spam folder if you don't see the email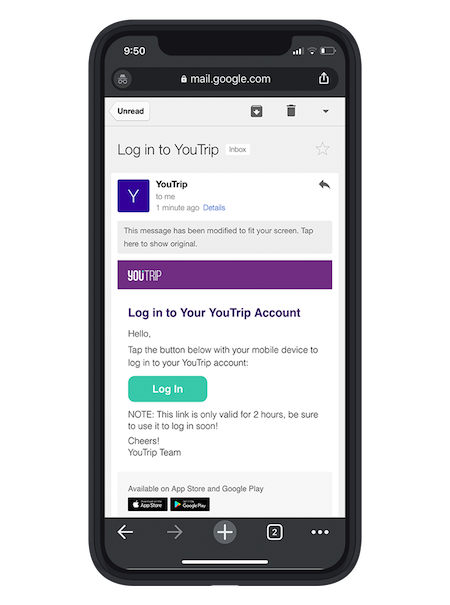 3) Tap on 'Open'. This will prompt the YouTrip app to launch
Important: When logging in with email, please do not close your YouTrip app in the background. It must be running for the steps above to work.