The YouTrip Referral Programme rewards YouTrip users for inviting others to sign up. Existing YouTrip users can copy a personalised referral link generated through the YouTrip app, and share it with anyone who's not a current user or has not signed up for YouTrip before.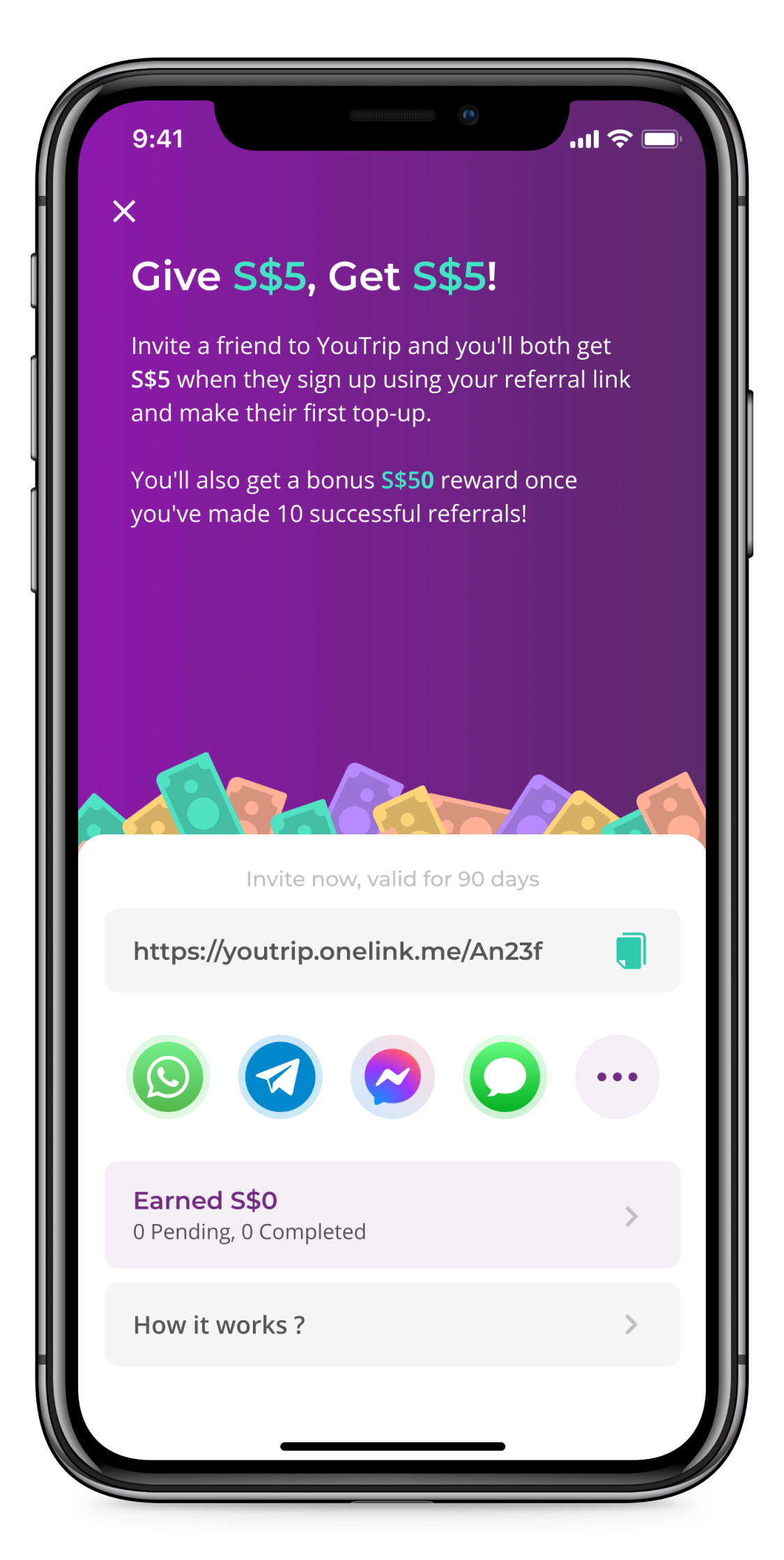 For the referral to be considered valid, the new user must click through the referral link, complete the account registration and card activation process, and make a top-up of any amount. Both parties will then automatically receive S$5 in their YouTrip wallets. Users will also receive a one-time bonus of S$50 upon completing their first 10 referrals.
For existing users:

Is there a cap on the number of referrals I can make?
Nope! You can make as many referrals as you like while the Programme is ongoing, and will receive S$5 upon each completed referral. When you complete your first 10 referrals, you'll receive a one-time bonus of S$50. You'll continue receiving S$5 per completed referral thereafter.
How long is my referral link valid for?
Your referral link is valid for 90 days, after which the link will be refreshed.
How can I keep track of the status of my referrals?
You'll be able to stay updated on the status of your referrals through the YouTrip app, which will indicate if your referrals have been completed or are still pending. A referral is only considered completed when a new user who signed up by clicking through your referral link, makes their first top-up.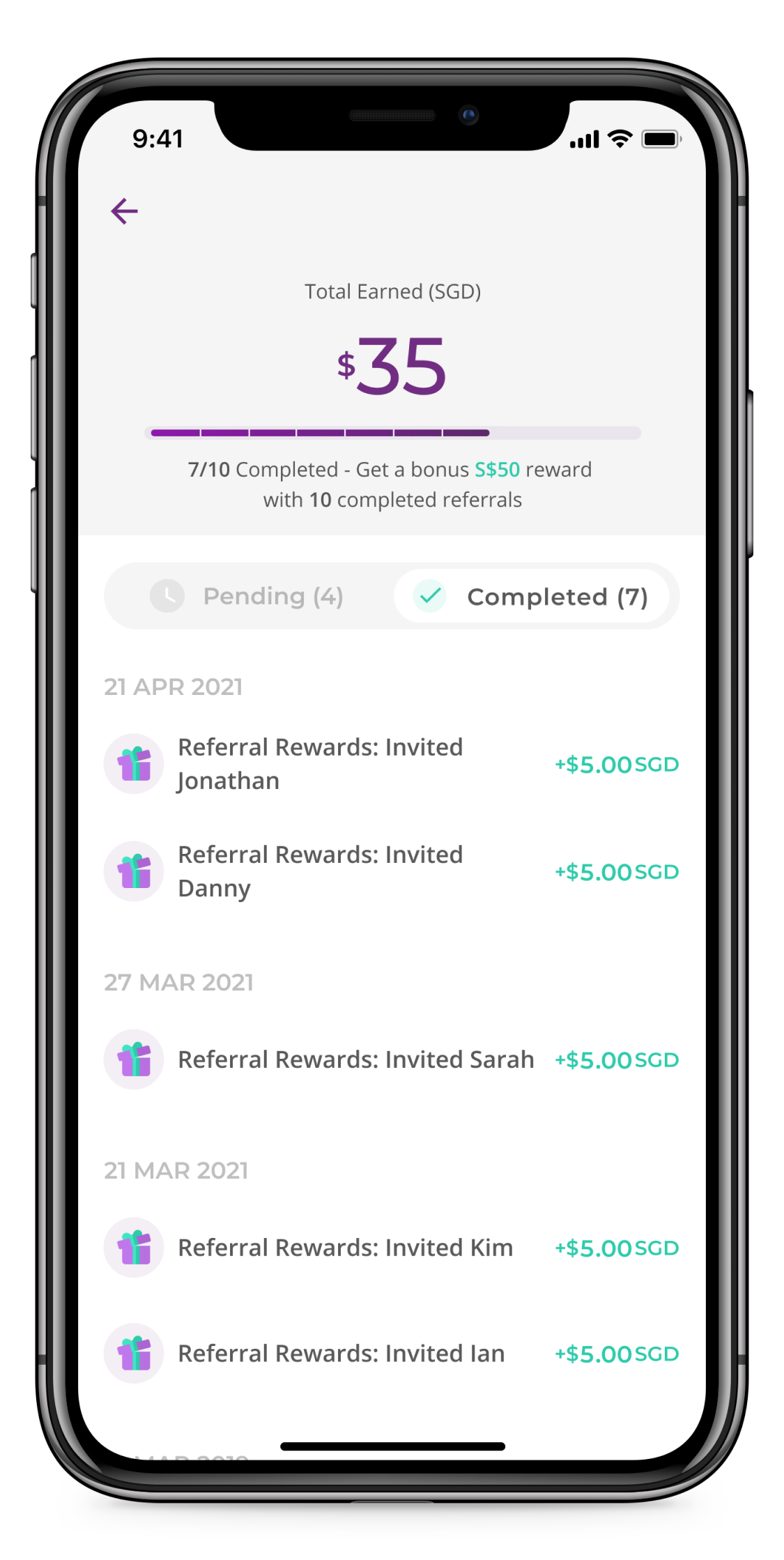 For new users:
What do I need to sign up for after clicking the referral link?
Refer to our step-by-step guides to signing up with MyInfo (for SingPass users) or through manual submission of your IDs.
When will my YouTrip card arrive?
Once your application has been processed and approved, your YouTrip card will be mailed to you within 5-8 business days. Once you've received your card, you'll be able to activate it through the app.
When will I receive my referral reward?
Once you've signed up after clicking through a referral link, you'll receive your referral reward after activating your card and making a top-up of any amount. Your referrer will also receive their reward upon your first top-up.