You can access your personal information registered with YouTrip through the Settings tab on the app. On your profile page, tap on the edit button next to your email address, and you'll be directed to enter your new email.

Follow the steps below:
1) Tap on the edit button next to your email
Enter your new email address on the next screen



2) Enter the verification code sent to your new email
Once you've done so, your email would have been updated successfully!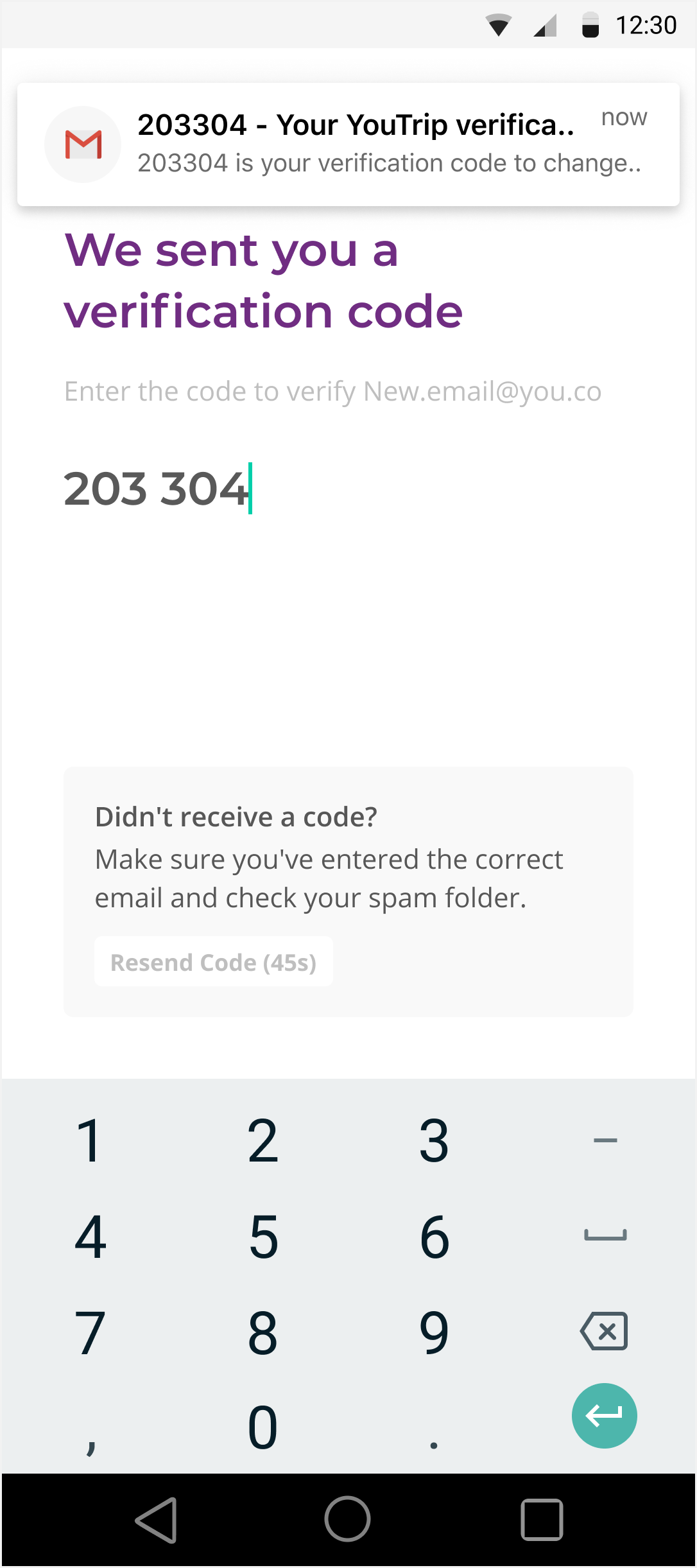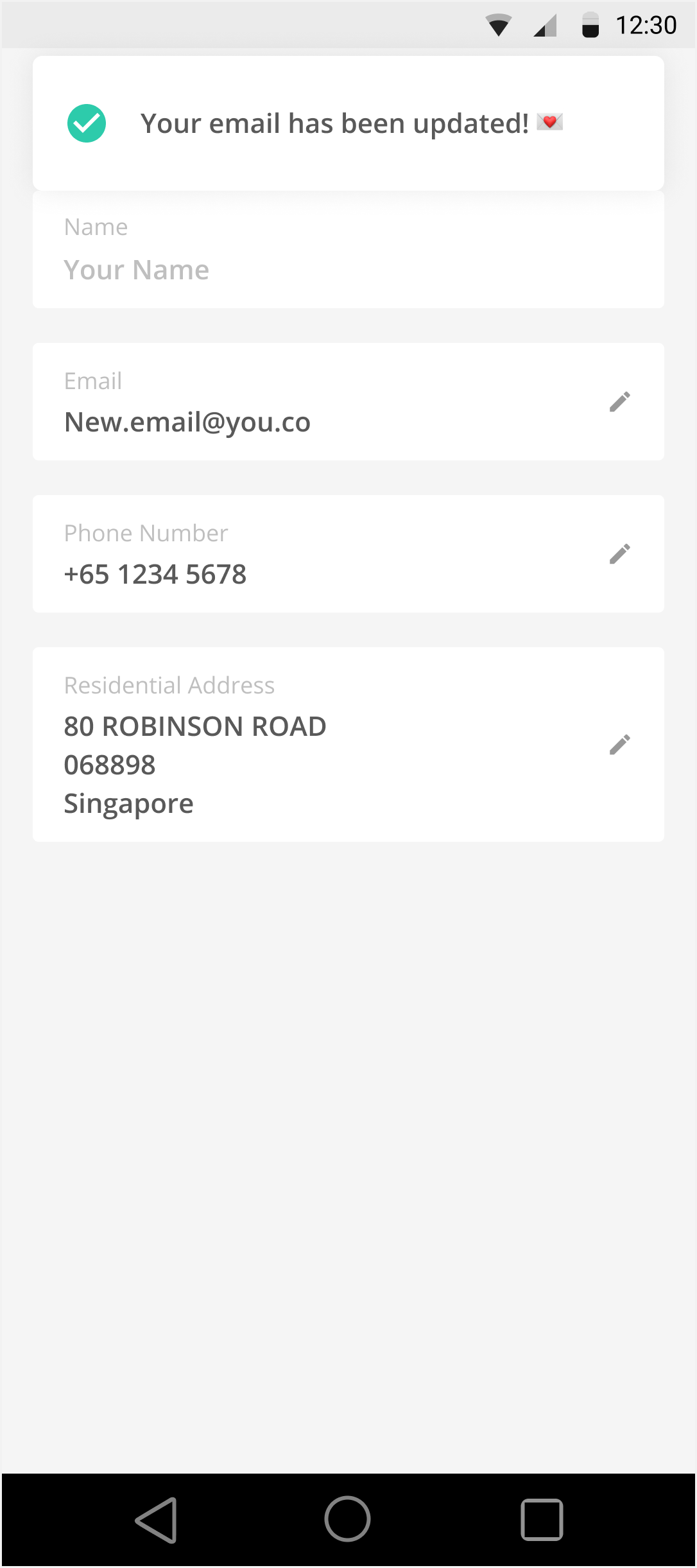 Facing problems updating your email address in the app?
Here are some possible reasons:

Incorrect/Expired Verification Code
The verification code sent to your email is only valid for 3 minutes. Use a new one if the one you entered has expired or has been entered incorrectly.
Spam filters
You may be unable to find the email containing your verification code in your main inbox as it could be automatically directed to your spam/junk folders. Check your spam folders before resending a new code.
New Email Already In Use
You will not be able to update your email address if your new email is already registered with another existing YouTrip account.
If you need more information on why you're unable to update your email address through the app, reach out to us at customer@you.co