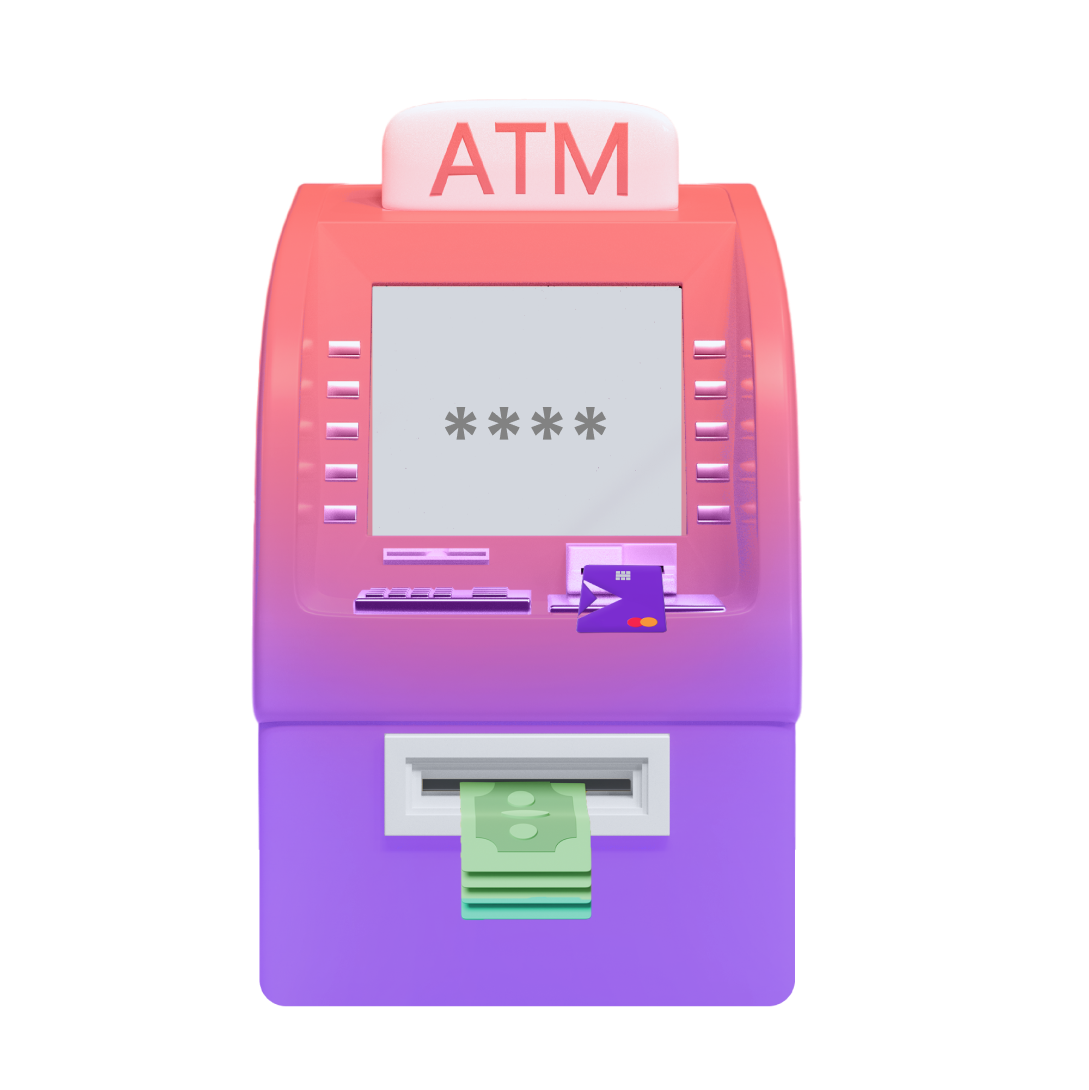 Overseas ATM withdrawal
Yes, you can use your YouTrip Physical card to withdraw cash from any overseas ATM that displays the Mastercard®, Maestro® and/or Cirrus® logos. Withdrawals will be processed at our wholesale exchange rate, supporting 150+ currencies.
Follow these 4 steps to withdraw cash overseas:
Insert your YouTrip card into an overseas ATM (outside Singapore) displaying any of these logos:


Key in your ATM PIN. If you need to change your ATM Pin, you may find the information here.
Select "Saving account"

Select the option to withdraw in the country's local currency (e.g: MYR in Malaysia) to avoid DCC charges for currency conversion.

Please take note:
Withdrawal Fee: You can enjoy up to SGD $400 of free cash withdrawals per calendar month. A 2% withdrawal fee on the withdrawn amount is imposed thereafter. Do note that we are not able to waive the 2% withdrawal fee.

Daily withdrawal limit:

S

$5,000

Some overseas ATM operators may impose additional fees, which are typically displayed in ATM before withdrawal.

Do note that certain Overseas ATMs may have a maximum allowed amount per ATM Cash Withdrawal (set by the individual bank of the ATM).

The deduction of cash withdrawal fees could require a few minutes. In the event of maintenance, we may deduct the fees once the maintenance is resolved.
---
Local Singapore ATM withdrawal
We don't support withdrawal from local ATMs in Singapore as your YouTrip card is meant for overseas spending.