With YouTrip Send, you can now transfer money instantly to other YouTrip users in any of the 10 wallet currencies.

Follow the steps below:
1) Tap on the "Send" button on the home screen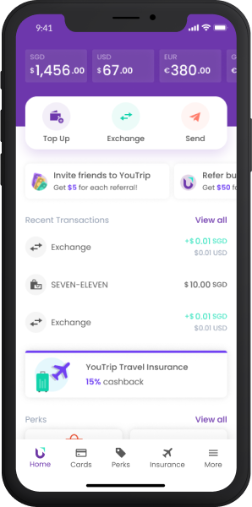 2) Allow access to your phone contacts to search from your contact list
Select "Send to an unsaved number instead" if you wish to enter a phone number manually instead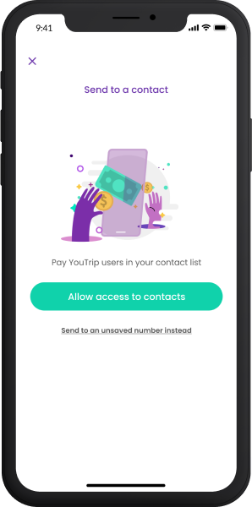 3) Search by name or phone number
You'll be able to select from all contacts with a registered YouTrip account associated with their phone number. Tap on the contact you wish to transfer money to or enter their number, and ensure that the information displayed is accurate before proceeding.



4) Select the currency & enter the amount you wish to transfer
Make sure you have a sufficient wallet balance of the selected currency before proceeding. Once you've ensured that your transfer information is correct, slide the button at the bottom of the screen to confirm your transfer!