Online merchants/websites that require 3D-Secure (3DS) 
Payments using YouTrip card will not be supported on websites or online merchants that require mandatory 3-Domain Secure (3DS) authentication. 3DS payments are disabled on YouTrip cards by default to better cater to the use of YouTrip cards for payments overseas. And here's why:
What is 3-Domain Secure?
3-Domain Secure (3DS) is a protocol used to authenticate online card transactions. 3DS will prompt users to enter a OneTime Passcode (OTP) to authenticate the transaction. Entering the correct OTP delivered through SMS to the user's registered mobile number will authorise the transaction.
Example of what the Mastercard SecureCode for 3DS looks like: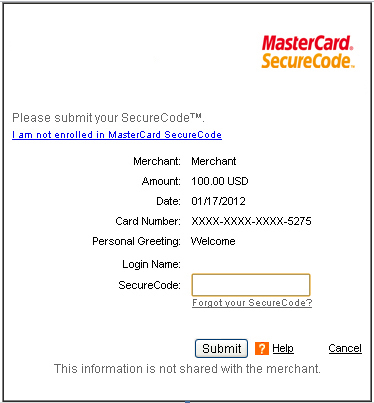 Why does YouTrip not have 3-Domain Secure?
YouTrip is designed to provide a seamless payment experience for travellers overseas. As most tend to switch out their local SIM card when overseas, receiving the OTP via SMS to their registered mobile number will be a hassle.
Some examples of platforms that are unable to accept YouTrip cards for payments:
KTMB Website (https://www.ktmb.com.my/)

Maxis Communication Website (https://www.maxis.com.my/)

Shopee Website and Mobile Application (https://shopee.sg/)
AXS Payments
YouTrip is a multi-currency wallet intended for travel payments. It is not designed to facilitate payments for telecommunications, utilities and insurance et cetera.
The services made available on AXS do not highlight the true features of the YouTrip card. In addition, the instances of incorrect usage of the YouTrip card via AXS has led to users exceeding their account limits (Read: Daily Transaction Limit Using YouTrip Card). As such, all payments with AXS has been disabled.
Online trading and donations for charity
Similar to AXS, YouTrip is not designed to facilitate payments of such nature due to the transaction limit on each account.

Online trading would specifically refer to stock trading (such as the purchase of cryptocurrency), lottery and sports betting. This also comes with strict compliance to regulatory guidelines for Anti-Money Laundering / Countering the Financing of Terrorism in Singapore.
Payment to and from other E-wallets and Prepaid cards
We do not support payment to and from other e-wallets and prepaid cards.
Some examples are:
AliPay

myWallet by MatchMove

Singtel Dash

Starbucks

Revolut